Blades of Time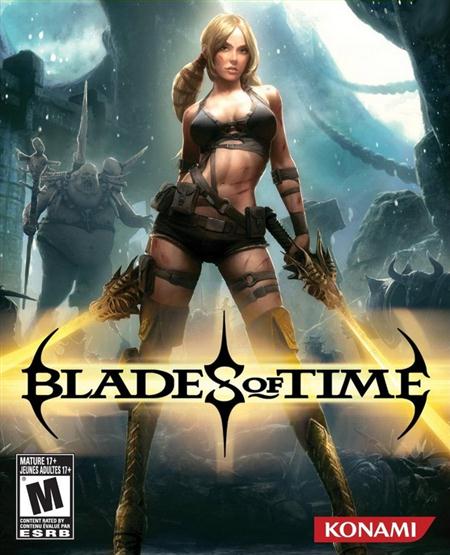 Argumentalmente, Blades of Time nos presenta a una cazarrecompensas de nombre Ayumi, un personaje protagonista que traerá muchos recuerdos a quienes hayan disfrutado de X-Blade en su momento. El juego no pierde demasiado tiempo presentándonos a la heroína y va directamente al grano, presentándonos una secuencia de introducción, antes de la pantalla de título, en la que se nos narran brevemente las premisas argumentales básicas de la aventura. De forma veloz e inesperada, en pleno ritual, aparece Ayumi e intercambia impresiones y golpes con los presumibles enemigos, en una secuencia de vídeo que continuará justo después de haber iniciado la partida. A lo largo de esta caótica presentación, dividida en diversos fragmentos, vamos descubriendo que Ayumi está atrapada en una isla misteriosa, que entre otros peligros destaca el hecho de que la propia extensión está bañada por la magia del caos, con todos los estropicios de rigor que esto supone.
Pero la isla, más allá de sus peligros, está repleta de tesoros, grandes secretos y otros misterios. Por ejemplo, un extraño espíritu está dispuesto a ayudar a Ayumi a potenciar sus habilidades otorgándole diversos poderes y habilidades especiales que nuestra heroína podrá usar en su beneficio. Haciendo uso de todas sus habilidades, Ayumi se animará a superar todas las trampas que le esperan en la isla, acabando con cuanto enemigo se le ponga por delante, para conseguir más tesoros y encontrar una salida de ese misterioso lugar.
Requisitos Recomendados:
Sistema Operativo: Windows XP (SP3) / Vista (SP1) / Windows 7 (SP1)
Procesador: Intel Pentium 4 2.6 GHz / AMD 3500
RAM: 2 Gb.
Espacio en Disco Duro: 3 Gb.
Tarjeta de Video: nVidia GeForce 7300 GS / ATI Radeon X1300, 256 Mb.