Call of Duty: Black Ops [PC-Juegos][2010]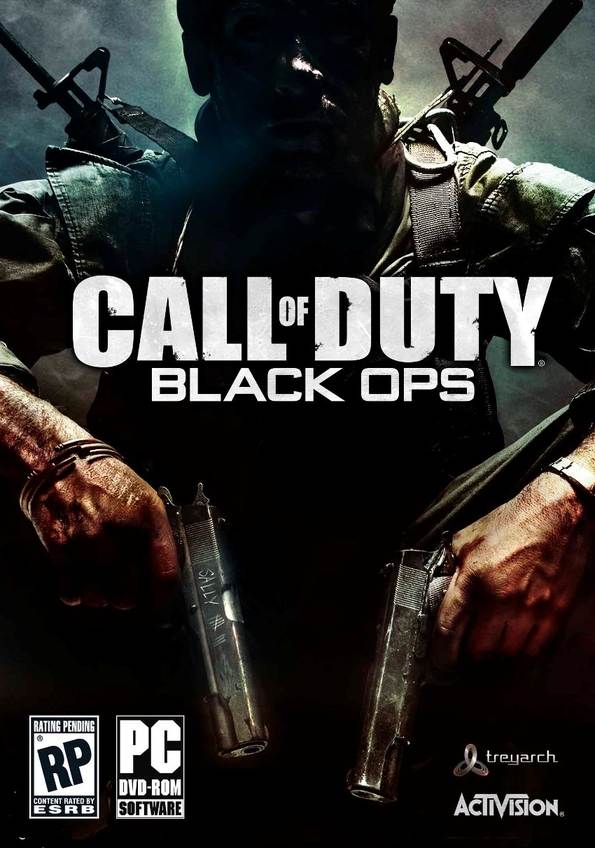 Sinopsis:
Tras el abrumador éxito de Call of Duty: Modern Warfare 2, Activision se enfrenta a un difícil reto, superar a uno de los juegos más aclamados y mejor vendidos de la historia. Esa responsabilidad ha recaído en el estudio californiano de Treyarch, responsables ya de cuatro títulos de esta saga bélica. Con la esperanza de librarse de la vitola de "equipo B" de Call of Duty, este equipo de desarrollo está trabajando duro en Call of Duty: Black Ops, a cuyo desarrollo ha tenido acceso en exclusiva Player en su último número.
Se trata de la última entrega de esta saga, que nos sitúa en plena guerra fría, dispuestos a vivir todas esas batallas secretas que se desarrollaron durante este oscuro periodo de la historia de la humanidad. Visitaremos los montes urales, Cuba e incluso la mítica guerra de Vietnam, todas estas ellas en la piel del soldado Mason, miembro de un equipo de élite del ejército norteamericano, los SOG (Special Operation Group). Este grupo de operaciones especiales está basado en la fuerza del mismo nombre que existió durante la época, aunque el argumento del juego está basado en archivos desclasificados de la CIA, pero no los representa con total fidelidad.
El principal arma que esgrimirá este título es una gran variedad de misiones y objetivos. Tan sólo en la primera misión podremos comandar a un equipo de élite desde la estratosfera (como si de un juego de estrategia se tratara), usar el sigilo para infiltrarnos en una base, irrumpir a cámara lenta en localizaciones enemigas, participar en una gran batalla abierta y terminar escapando al lanzarnos por un precipicio. En resumidas cuentas, una de las experiencias audivisuales más completas que el mundo del ocio electrónico nos ha permitido conocer.
Por supuesto, esto únicamente referido a la parte que nos obligará a enfrentarnos a la guerra en solitario. Como no podía ser de otra manera, Call of Duty Black Ops Ofrece también diversos modos de juego en los que podremos compartir la batalla con amigos. Nos referimos al modo cooperativo, que permitirá que hasta cuatro jugadores se enfrenten a los más diversos retos; y al modo online, que promete ser la madre de todas las guerras en cuanto a FPS se refiere.
Requerimientos Mínimos:
– Sistema Operativo: Windows Vista/XP/7
– MicroProcesador: Intel Core2 Duo E6600 o AMD Phenom X3 8750 o superior
– Memoria: 2GB
– Disco Duro: 12GB de espacio libre en disco
– Tarjeta Gráfica: Shader 3.0 o superior 256MB NVIDIA GeForce 8600GT o ATI Radeon X1950Pro o superior
– Tarjeta de Audio: DirectX 9.0c-compatible
– DirectX: 9.0c