Transformers Fall of Cybertron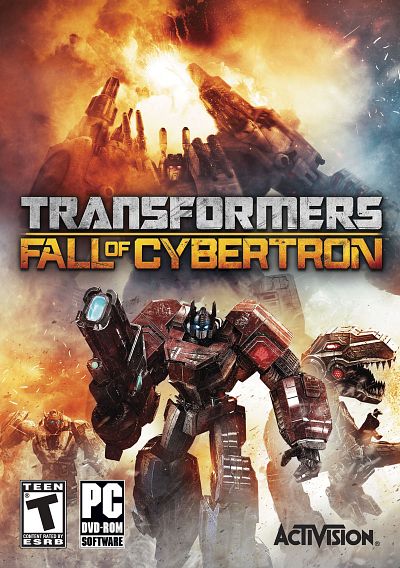 SINOPSIS:
La Gran Activision, sale al mercado con esta osada propuesta el Transformers Fall Of Cybertron para la siempre vigente plataforma de PC, al igual como ya fue presentado para Xbox 360 y PS3 En él veremos a los autobots y decepticons más populares de la serie luchando en su última y encarnizada guerra por Cybertron, por lo que podremos ver en acción a algunos de ellos como Optimus Prime, Bumblebee o Megatron.
Requerimientos del Sistema
OS: Windows® XP/Vista/7
Processor: Intel Core 2 Duo 2.6 GHz or AMD Phenom X3 8750
Memory: 2 GB system RAM
Hard Disk Space: 8.4 GB Free Space
Video Card: GeForce 8800 GT series with 512 MB RAM or ATI Radeon HD 4850 with 512 MB RAM
DirectX®: DirectX 9.0c or DirectX 10
Sound: DirectX compatible Sound card
Additional: Broadband connection and service required for Multiplayer Connectivity. Internet connection required for activation.
Información Técnica
Nombre: Transformers™: Fall of Cybertron™
Genero: Acción
Desarrollado por: Mercenary Technologies
Productor: Activision
Fecha oficial de Lanzamiento: 24 de Agosto del 2012
Audio: English
Textos: Francés, Alemán, Italiano, Español